GLASS REPAIR & REPLACEMENT
Professional Glass Repair and Replacement Services in Winnipeg
Whether you own a small store or a big shopping mall, or you live in a large house or a cozy apartment, you'll agree that your windows, doors and glass surfaces make a big impact not only on the appearance of the area but also on the mood they help to create. Glass also keeps your home or office comfortable, secure and structurally sound. As you improve your home, you definitely don't want to leave broken, cracked glass or foggy windows.

If you are looking for glass repair or replacement glass service in Winnipeg, Alder Glass & Aluminum Ltd. is your one-stop-shop. We are ready to assist you with any glass repair and replacement service that you may require. We can advise you regarding which kind of glass is the best match for your needs. Need to fix a cracked window or replace a broken door glass? Contact us for your glass needs and enjoy great customer service and quality results.
Our Glass Repair Services Cover Everything You Need
From repairing small cracks to replacing entire panes, we can help you determine the best solution for your glass problem. Our team of professionals can install, repair and replace as required. Whether your glass is chipped, cracked or completely broken and shattered, Alder Glass & Aluminum Ltd. technicians can assess the damage, clean up the dangerous broken shards, remove the old glass and provide a timely and efficient repair.

Some applications of our glass repair services comprise:

Fix your home's glass today. We can help you with glass replacement and installations. We'll repair or reinstall the glass you need - mirrors, tabletop glass, windows, shower doors, among others.

Broken window? Let the experts from Alder Glass & Aluminum Ltd. take care of it. Our team of glass technicians can work with you and your schedule to fix all the window problems. We can repair or replace your window or sealed window unit for the best solution.

Doors are an important component of a house, contributing to its safety and functionality. After a lot of wear and tear, you may need our specialists to repair or replace your doors and glass.

Your storefront glass windows and doors are typically the first impression customers have of your business before entering the store. Our repair/replacement services and glass maintenance program are a perfect option for all commercial applications.

Commercial interior glass
You definitely don't want your place of work to have cracked windows or shattered glass. For your office or business, count on us for repairs and replacement for glass including doors, partitions, decorative glass and mirrors.
Get Custom-Cut Replacement Glass That Best Fits Your Need
Alder Glass & Aluminum Ltd.'s glass replacement service in Winnipeg can restore the broken pieces of your glass shelves. The trained glass specialists can custom-cut glass of all sizes and shapes. We also provide glass shelving options to fit your cabinet requirements. Whether you're looking for replacement glass tabletops, replacement glass for patio tables, coffee table glass replacement, or any other type of replacement, you can find the right piece in the right size at the right price at our store.
Premium Residential Glass Repair Services in Winnipeg
From repair to replacement, Alder Glass & Aluminum Ltd. has everything you need for your home. We strive to achieve the quality of work, cleanliness of work, safety, product knowledge, honesty and work ethic through our residential glass repair services.
Browse through our residential glass services page to know more about us. Our custom residential glass repair and replacement services involve:
Window glass repair

Glass handrail

Shower doors

Patio doors

Glass shelving
...among other services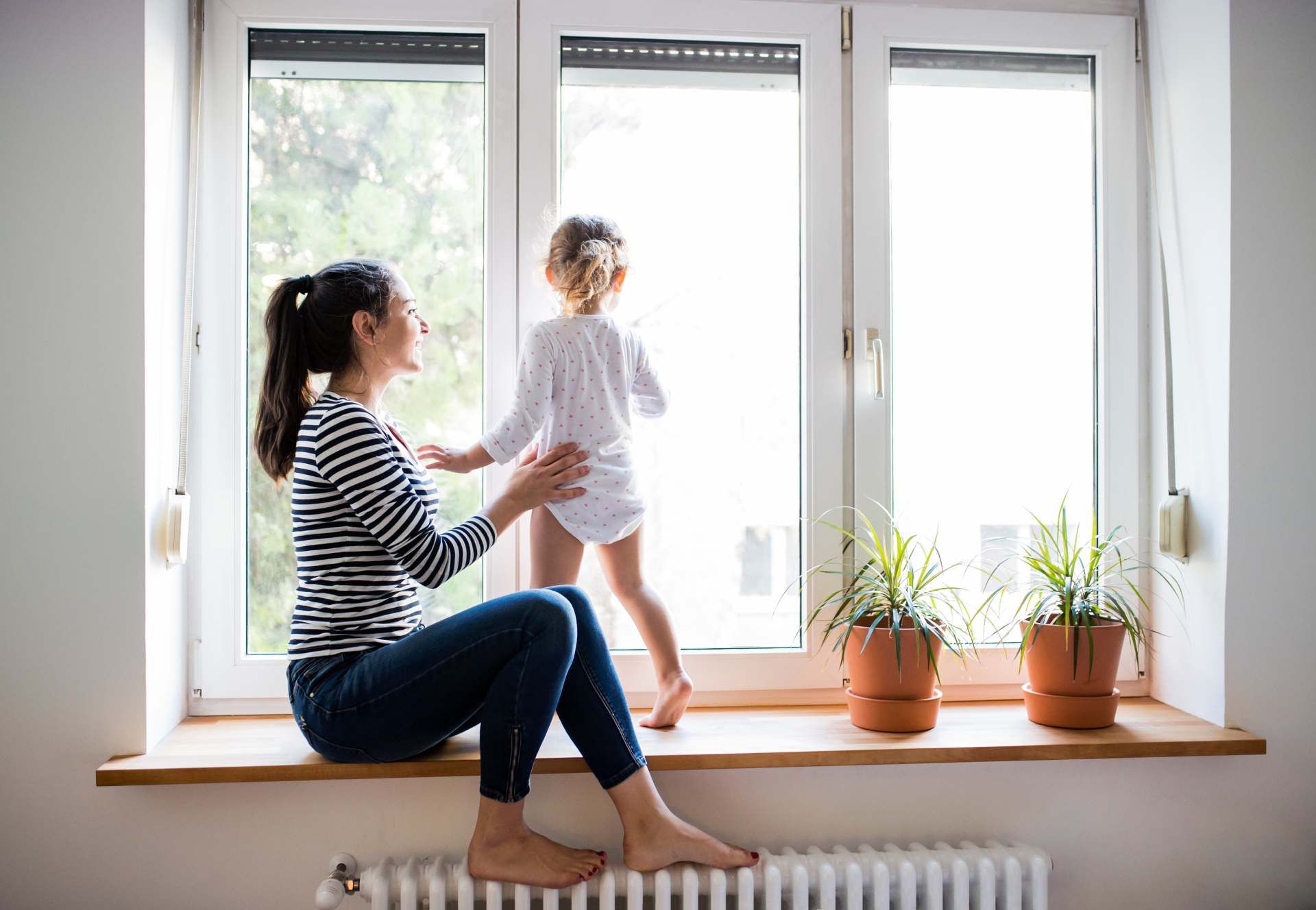 Dependable Commercial Glass Repair Services
Alder Glass & Aluminum Ltd. enjoys working directly with commercial business owners in any capacity. We can help with the replacement and installation of new storefronts and entryways for your commercial building. From fixing damage to serving new construction, you can trust us to do it all. Our trained technicians can meet the demands and expectations of commercial building owners and tenants. Our custom commercial glass repair services include:
Storefront entrances

Desktop glass

Storefront windows

Glass replacement

Automatic doors

Interior glass partitions
...and more
Offering complete glass services in Winnipeg, you'll never be disappointed with our products. Contact us now for quick, efficient and dependable glass repair services nearby.
Causes of Broken Glass
Glass can break due to a variety of causes. Diagnosing the reason for the break is essential for the repair process. The following are some common causes of broken glass:
Impact break

Edge damage

Stress cracks

Vandalism

Internal defects

Extreme temperature
Signs You Require Glass Repair
Ignoring glass damage can worsen the problem, which might necessitate expensive repairs or a possible replacement later. Some common signs you require glass repair are:
Drafts

: If you feel drafts in your home or commercial space, your window pane glass or seals might be damaged, letting outside air in.

Temperature changes

: Damaged glass in your windows or storefront can let in outside air, affecting your insulation and fluctuating temperatures inside your property.

Condensation

: Windows that are no longer preventing outside air from entering your property will result in condensation build-up. This moisture accumulation can also cause mould to appear.

Increased utility bills

: We've already discussed the effects of broken glass doors, storefronts, and windows on your insulation. This damage can put increased stress on your HVAC system, increasing utility bills.

Visible damage

: Lastly, visible damage to your glass tabletops, storefronts, and windows can only mean one thing- your glass requires immediate repairs.
If you notice any of these signs, or anything else amiss with your glass, we recommend calling us for glass repair in Winnipeg as soon as possible.
​
FAQs
The following are some commonly asked questions about our window replacement in Winnipeg and other services:
​
How Long Do Windows Typically Last?
Proper care and maintenance allow your windows to last up to 25 years. After this period, they will probably need to be replaced with more energy-efficient ones.

Is It Better To Repair or Replace the Glass?
The answer to this question depends entirely on the extent of the damage. For instance, in cases where windows have minor scratches, a repair might be possible. However, extensive damage, such as cracks in glass, should be addressed with a replacement. Unstable glass on a property can cause injuries and compromise its security.
​
How Much Will My Glass Service Cost?
There is no standard price for the cost of our glass services. The eventual cost will depend entirely on factors such as the extent of the damage, the nature of the service, the materials used and the property. To get a clearer idea, please contact us for a quote.
​
Are New Windows a Sensible Investment?
Absolutely! New windows enhance a property's energy efficiency and increase its value on the market. They can also improve its appearance.
​
How Long Will My Glass Service Take?
Much like its cost, the duration of the glass service will depend on the needs of the job. We ensure to provide you with quick services without compromising on quality.
Do you have any more questions? You can send them to us, and we will reply shortly. Besides this, you can visit our regularly updated blog to acquire more information about our products and services.
​
Why Choose a Glass Expert?
In many scenarios, you might require a glass repair or replacement on your commercial or residential property. When that happens, it is essential you only choose experts like us to carry out the job. The reasons for this include:
​
Safety: Glass is fragile and can cause injuries and property damage if you don't handle it properly. Experts know how to repair and install without injuring themselves or others.


Comprehensive services: Typically, glass repair experts can handle a wide range of glass needs. They can replace glass storefronts, repair residential windows, install skylights, etc.


Tools: As a layperson, you probably don't have access to cutting-edge tools that enable you to efficiently carry out glass repairs and replacements. Experts carry many tools that enable them to get the job done right.


Personalized solutions: Glass experts can handle a range of glass requirements. They can customize their glass solutions based on your unique needs.


Money: Glass experts will carry out the job efficiently. They use quality materials at the best prices and offer cost-effective glass services.
​
Would you like to know more about why you should choose experts like us for your glass replacement in Winnipeg? Please don't hesitate to speak to our team. You can visit our gallery to view how we've helped others like you in the past.
​
Get in Touch With Us for Window Replacement in Winnipeg
At our glass repair and replacement company, we're always welcoming new clients. You can rely on us for all your glass needs, whether it's glass repair in Winnipeg or window replacements. We're always available to serve you with efficient solutions.
Please contact us to schedule an appointment with our experienced team today.